If you're planning your wedding, you already know you need to hire a photographer to capture the portraits and details. But what about the moments and the emotions? While talented photographers can certainly capture your wedding day memories, there is nothing quite like video.
To help communicate the value that hiring a videographer(s) will bring to your wedding day, I bring you two extremely talented filmmakers.
Jordan + Beatrice are the husband and wife wedding filmmaking team behind Foraged Films. Their North Carolina-based business desires to create unique, yet timeless films that capture the individuality and essence of each couple.
Now, let's get into the basics of videography and what you need to know as you vet and hire your wedding videographer.
What is your approach to capturing a wedding day through film?
Foraged Films: We love to develop a relationship with each couple prior to their wedding day, so that when we arrive, there is an established and comfortable connection between the four of us. Prior to the wedding, we ask detailed questions to help us gain a clear understanding of what is most important to each couple on their special day. For some, it's focusing on the silly or intimate moments between them throughout the day. For others, the focus may be on the couple engaging with and enjoying the company of their family and friends. We love to film their day with eyes open to capturing the candid and highlighted moments, as well as the unseen and intimate details that are most important to them.
How is videography both different than and complementary to photography?
Foraged Films: Video is different from photography as it captures the entire essence of each moment – the movement and raw reactions in real time (or slow motion) give more depth to the story. It is complementary because like photography, video provides a lasting memory for each couple to relive and treasure.
As a photographer provides the couple with a gallery of images, what should couples expect from their videographer?
Foraged Films: Our couples can expect a 4-6 minute Highlight Film that showcases the top moments of their wedding day. Through music, editing, and creativity, our desire is to portray the unique individuality of every couple through their film. We also provide additional films delivered separately for couples to cherish such as their full ceremony, toasts, first dances and more. All films are delivered via an online link where they can share and download as needed.
Check out this beautiful film from a collaboration with Foraged Films on Vimeo.
How should couples (and planners!) best plan to have their wedding captured on film?
Foraged Films: We encourage our couples to value the importance of the time allotted for their private portrait time.
We love recommending a first look for the couple to relieve any nerves and enjoy stress-free time for photography and videography prior to the ceremony. If a couple decides the first look isn't their style, we encourage carving out at least an hour dedicated to portrait and video time after the ceremony. This time is precious for the couple to enjoy quiet moments together, and is also crucial for us as their videographers.
Another tip would be to consider the lighting situation of all the locations for the wedding. If a couple is choosing an indoor ballroom without natural light, we would encourage uplighting around the room.
For planners – check the ceremony space for the microphone and audio setup, as it's helpful to know ahead of time. Protecting the bride and groom portrait hour is helpful and assisting with family photos can go a long way to ensuring this time isn't delayed or shortened!
Why did you choose videography? What drives your business and passion for film?
Foraged Films: Jordan grew up creating films with his brother and was asked to film a friend's wedding one year. He studied digital media production at Florida State University, and began to train me (Beatrice) on how to shoot video. In 2017, we were preparing for our own wedding while filming others' and had a blast doing it! The name 'Foraged Films' came out of this season in our lives when we were planning our wedding. I (Beatrice) was obsessed with foraging any floral or wild plant to create mini bouquets and arrangements as I dreamed them up with my florist. We love to imagine foraging all the intricate pieces and moments of a wedding day and bringing them all together to assemble a bouquet of a wedding film. The honor to be brought into such an intimate and monumental day in someone's life is what drives our passion and desire for excellence.
If you could give couples one piece of advice in selecting their wedding videographer, what would it be?
Foraged Films: Music sets the tone for every film we create and is so important to consider before booking a videographer. As you are searching for videographers, listen to the music choices in their most recent work and decide whether or not you relate to their style. Pay attention to whether their use of audio is distracting or complementary. What you hear when you watch a wedding film dictates the flow, style, emotion and overall feel of the film. Therefore, we encourage every couple to have an awareness of this as they choose their videographer.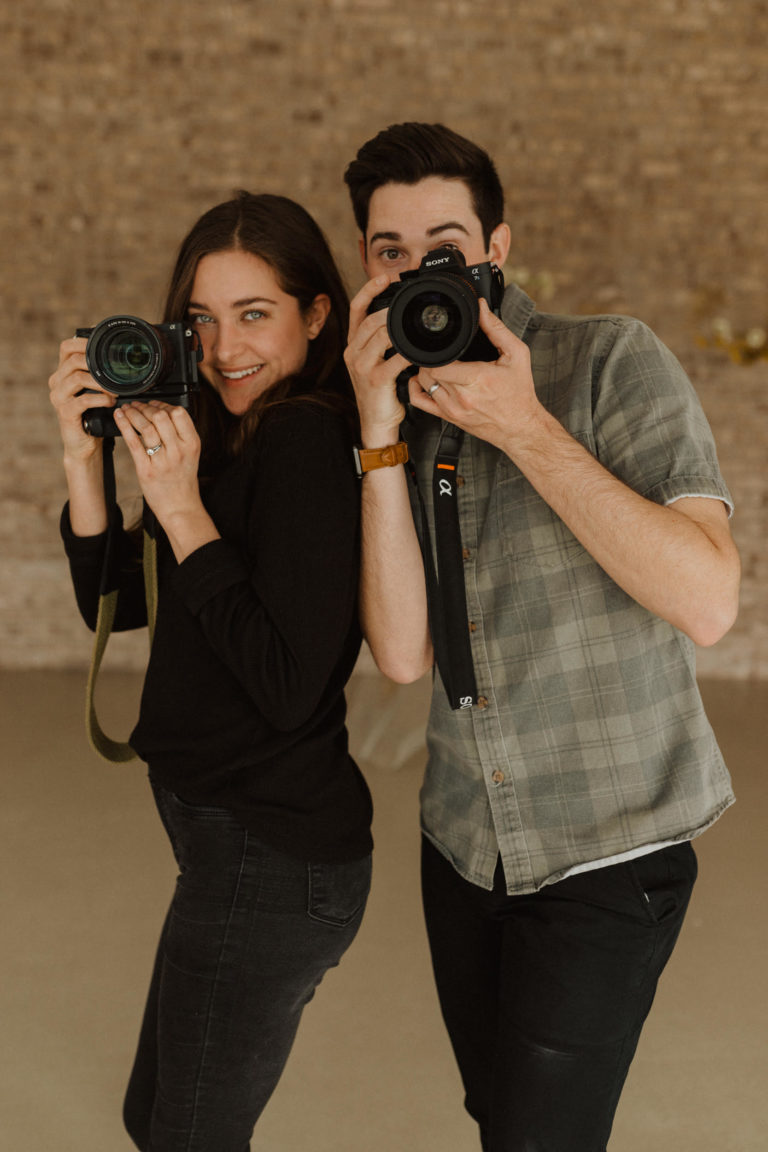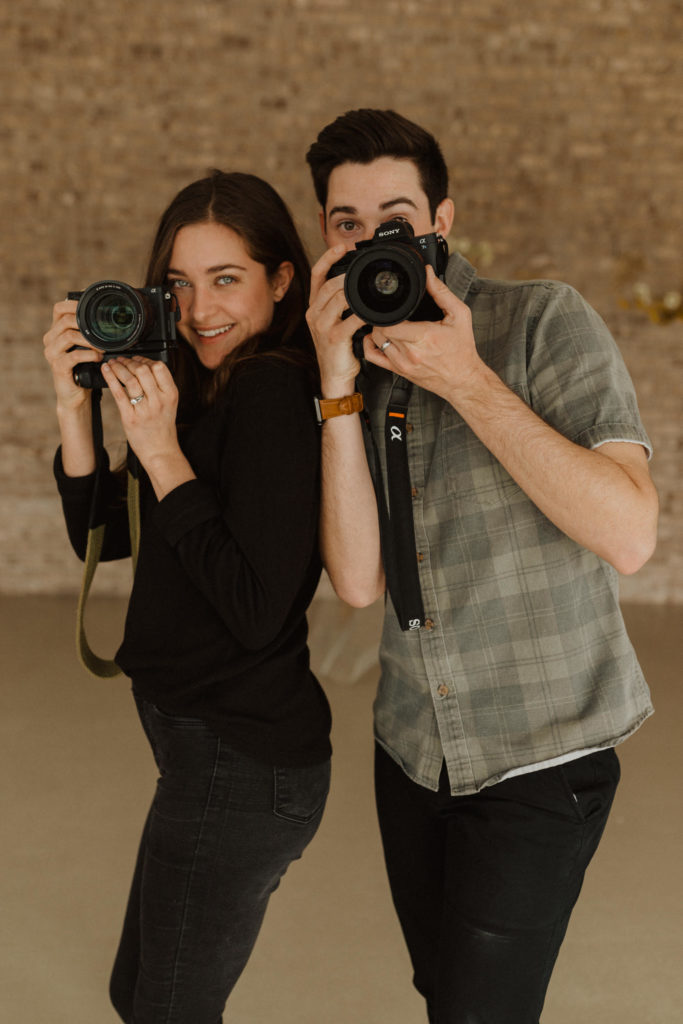 Jordan + Beatrice are the husband + wife wedding filmmaking team behind Foraged Films. Their North Carolina-based business desires to create unique, yet timeless films that capture the individuality + essence of each couple. Documenting weddings together + capturing the love stories of amazing couples around the country is their dream job!