As a wedding planner, it's my job to help you curate your dream team of vendors by selecting the best and most ideal choices for you and your partner. When selecting your vendors, it's crucial that you understand the role that each one plays in your big day, and the value that they will bring to your wedding. That's why I'm highlighting some of my favorite local vendors and their businesses in my new series, "What Your _____ Wants You to Know."
Each month you can expect interviews with North Carolina vendors across wedding planning categories. This series will help educate you on their services and highlight the questions most commonly asked by their couples.
---
With everything that we're currently facing in the world today and so many couples struggling with the difficult decision to postpone their weddings, there has never been a better time to talk about documenting and capturing wedding memories.
Whether you plan to have a smaller-scale event in the coming months, or you are facing the reality that all your loved ones may not be able to attend your wedding, now is the ideal time to consider hiring a videographer. Video is the perfect way to capture your vows, emotions and moments for those who cannot be with you.
That's why I am thrilled to introduce you all to Katy Barclay, the co-owner of Charis Weddings, a videography company that has served more than 175 couples across the Southeast for the last 7 years.
Keep reading to hear more about Katy and the mission behind Charis Weddings.
Why videography? How did you get started and what drives you and your business?
From its beginning in 2013, the heartbeat behind Charis Weddings has always been a desire to bless and serve couples. The meaning behind our name is the banner we strive to hold over all we do. Charis, pronounced care-iss, comes from the Greek word meaning grace. For us, grace is a deeply meaningful concept in our lives, faith and creative work. It is such a wild blessing to love your job so much and to share such intimate moments with families and couples.
Personally, I have always loved the craft of story, so declaring a Journalism major for my undergraduate education at Elon University was a no-brainer for me. I filmed my first wedding my sophomore year of college and have come such a long way since then! I had the opportunity to travel internationally working on a documentary project and producing videos for non-profits, which taught me so much about how to tell compelling stories that really move people.
When I ask myself, "Why videography?" I immediately think of my grandfather, my Pappy. My Pappy is the most nostalgic person I know and I'm so proud to have gotten this quirky personality trait from him. At the holidays, my family all knows it's coming—"Look out! Katy's pulling out the VHS tapes again!" (They secretly love it.) Growing up you knew that a visit to Grandma and Pappy's meant the inevitable: Pappy would pull out the boxes of old family photos and tell you stories to bring them to life. He'd tell all the same stories, but you always laughed like it was the first time you'd heard them.
My Grandma was just 17 when she married my Pappy in 1959. They tied the knot at the courthouse with cake and punch after in the living room. They have just a handful of photos from their special day. I often think what I would give to see a video of the day they wed, to hear their young voices saying their vows to one another. I always think about this when I am looking at our sweet Charis couples. What will it be like when their grandchildren ask to hear about their wedding day? Every time we send out a film collection, we want it to be something that long outlasts us as filmmakers and carries on the legacy of a couple's family, stirring their affection for one another decades down the road.
Jaclyn + Josh | Short Film @ Silver Birch Stables, Clermont FL from Charis Weddings on Vimeo.
How do you approach capturing a wedding day through film? 
We think about wedding cinematography as both documentary and art. Each wedding day is happening because there is a story behind it. The journey of the couple's relationship has brought them to this moment. That story is gold to us, and we especially look for ways to tell it through audio (think: the words spoken by the couple and the people who are part of their day) and also through emotion. We are constantly on the lookout for "hidden treasure" moments—a hug with a grandparent, the once overly-protective big brother giving his new brother-in-law a pat on the back, Mom's eyes watering watching the bride get ready. It's our job to look for these little things that our couples might not get to experience in the whirlwind of excitement, preserve them and bring them back to life through film.
We also approach the wedding day through a lens of friendship. Relationships are super important to us and on a wedding day we see ourselves not only as our couple's biggest fan, but their vendor team's biggest fan as well! We love collaborating with the people who make this industry so special. We are up close and personal with our couples for very special moments and it's important to us that we're all having fun together—after all, it's the most important day of someone's life and we want them to enjoy every second of it!
The biggest compliment is honestly when a couple tells us that we brought an element of joy to the "behind the scenes" of their day and that they cried watching their film. Story, emotion and relationships are at the center of our process. 
Caroline + Justin | Highlight Film @ The Sutherland, Wake Forest NC from Charis Weddings on Vimeo.
What does the typical wedding day experience look like for your couples?
Each wedding day is as unique as our couples. We want to make sure the way that we show up and serve honors what is most important to them. But what is always the same is our desire to go above and beyond with servant hearts. A typical wedding day experience for our couples involves getting to know each other before the wedding, a lot of positivity, laughter, collaboration with their photographer/planner in ensuring a stress-free timeline, and encouraging the couple to be themselves and soak in the moments happening around them. We love to give direction to help our couples feel comfortable and look amazing on camera, but it's always through a lens of being authentic to them and bringing out their real personalities.
Continuing relationships with our couples into their married life is also really special to us! We get sappy whenever we see our couples share their wedding video on their anniversary. The friendships we've formed doing this work is one of the things we cherish the most.
What's the most important thing for couples to consider when booking their wedding videographer?
It's so important for couples to consider what it will really mean for them to have professional video from their wedding day. Planning a wedding is such an exciting time and there are so many amazing details to make choices about. What's unique about video is that it's long lasting and so we hope couples choose a videographer whose product and service they know they will value for the rest of their lives. Along with that, I'd say it's important for a couple to hire a videographer they connect with and can see themselves hanging out with all day on their wedding! That connection really helps a couple's story shine through their film.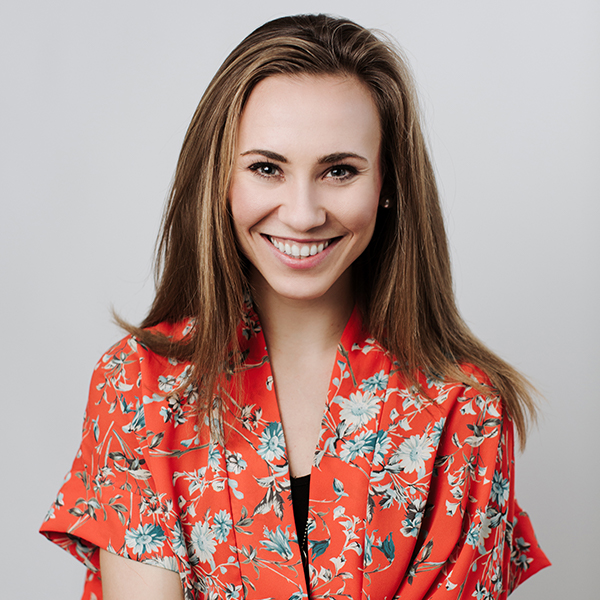 Katy Barclay is the co-owner of Charis Weddings. Charis Weddings is a videography company that has served more than 175 couples across the Southeast for the last 7 years. Their team has roots in North Carolina, but loves the adventure of traveling. They value above-and-beyond service and are passionate about their work providing couples with a family heirloom to last a lifetime.