So you've selected your wedding venue, set your date and (hopefully) hired your wedding planner. What's next?
When it comes to vetting and hiring wedding vendors, I typically advise my couples to first start with the vendors who only take one wedding per day, and always to start with photography and videography.
Finding the perfect photographer for your wedding day is almost like dating. You have to ask the right questions and spend time with the person before you commit.
Not only is it super important that you like your photographer's work and aesthetic, but also that you enjoy spending time with each other, and that trust her/him completely. You will be spending the majority of your wedding day with your photographer, and you don't want any bad vibes or negative energy ruining your big day.
So, how do you know which photographer is right for you?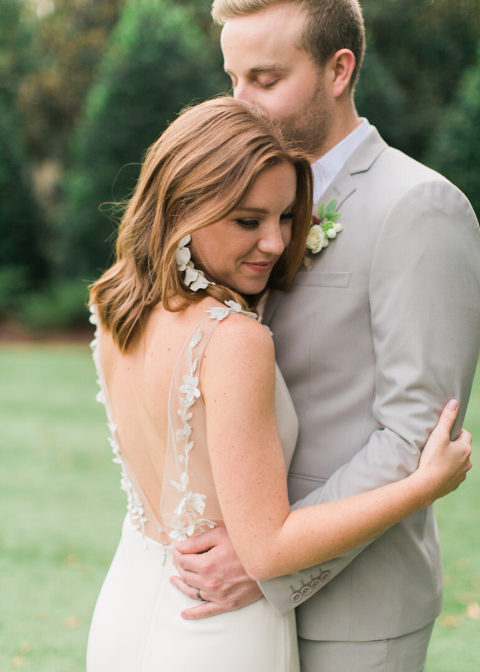 First start by doing your research. Do a quick Google search, consult a local wedding blog and read some reviews. Look at your wedding venue on Instagram and their geolocation tag. Are there photographers that often work at your venue? Anyone stand out on their feed?
Do you want film or digital photography for your wedding? And, do you know the difference? This will impact your search as well.
Note that as your wedding planner, I do this research for you! I always send my couples personalized recommendations based on their aesthetic and budget.

Next up, reach out and inquire about your date and pricing. My recommendation is that couples reach out to no more than three photographers at a time. More than three and you're likely wasting your own time as well as your potential photographers.
Finally, meet in person or through video chat (Zoom, Google Hangouts and FaceTime work wonders). I strongly believe that face-to-face conversations are always better – as you get to know each other on a deeper level, and you can see how they react when faced with tough questions or challenges!
Here are some questions to get your conversation started:
Please describe your photography style. Do you shoot digital, film or both?
How did you get into wedding photography? What kind of experience do you have shooting weddings?
Have you shot at my venue before? Where are your favorite places to shoot on site?
How many photos do you deliver per hour of coverage?
Describe the typical wedding day and how you work with couples. How do you approach wedding photography?
Do you bring a second shooter? Does the second shooter have the same aesthetic as you?
Do you do engagement photos in addition to wedding photos? Is it included in the package or required?
How soon after the wedding date do you deliver photos? How will the photos come to me and in what format?
After you've met with each of your potential photographers, it's time to make your decision! Trust your gut, weigh your options and conversations and select the perfect photographer for you and your partner.
Let me know how it goes in the comments below! 
Photos by Alaina Ronquillo Photography