Talking about money can be difficult. But, when it comes to your wedding budget, if you have open, honest conversations upfront with your partner and those helping to pay for your wedding, the whole money situation becomes less awkward.
Here are some questions to discuss with your partner and those contributing financially to your wedding before booking a single vendor:
1. What is the amount of money my partner and I feel comfortable spending?
Before you talk to anyone about your wedding budget, make sure you and your partner are on the same page. Discuss what amount you'd be happy to accept from others, what you'd want to contribute financially, and what sum would be unreasonable to spend.
Having a one-on-one conversation with your partner first will avoid miscommunications down the line.
2. Will parents or other loved ones be contributing financially? If so, what is the expectation?
If others are helping finance your wedding, discuss the total amount they want to spend and what their expectations are. Is there a particular vendor or service they will pay for, or will they be contributing a lump sum? Do they want to be involved in the planning process? If so, how much? Are they planning to invite extra guests because they're paying? If so, how many?
Make sure you and your partner are okay with any expectations that come along with accepting money from others.
3. Do we agree on prioritization of wedding expenses?
When it comes time to divide up the budget amongst your wedding vendors, do you and your partner agree on where you'd want to spend your money? Perhaps film photography is a must for both of you, but your significant other doesn't care much about stationery.
Have discussions about what vendors and services mean the most to both of you and start setting a realistic budget for each wedding vendor and expense.
Pro tip: Your wedding planner can help cross-check your initial budget to make sure you've allocated the correct amount for high-priority items.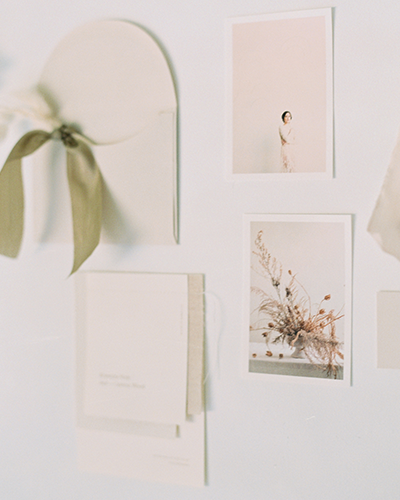 4. Do we need to cut budget down? If so, how will we cut costs?
Once you've prioritized your wedding expenses and set budgets for each vendor category, you'll start to see where you can cut costs. Maybe you'll splurge on your wedding dress, but you'll request digital RSVPs to save.
Don't worry – if you don't know where to cut costs, your wedding planner can help!
5. Logistics – Who's paying for what and when?
Based on your previous discussion with parents or loved ones contributing financially, you should have an idea of who is paying for what. Make sure you're clear on how payments will be made to the vendors. Will you be making the payment to be reimbursed later? Will you inform the financial contributor of upcoming payments, or will that person be communicating with the vendor directly? Will they be paying by check or credit card? Make sure they are aware if a credit card fee applies.
Pro tip: If your vendors do accept credit cards with no extra fee, consider getting a cash-back or airline mileage card to rack up some points for the honeymoon!
Have more budget woes? Leave a comment below with your challenge and we'll solve it together!
---
You might also like "The First 6 Things You Should Do When You Get Engaged"