To all the couples who have had to postpone their weddings or are considering postponing their weddings, let me first start by saying how incredibly sorry I am for what you've had to go through. This is a very difficult situation, and you are handling it with so much grace, poise and strength.
As hard as this is, there is a silver lining. You will still get to marry your partner. You will still have the wedding you worked so hard to plan. And while it may be on a different date or in a different season, you'll get to *safely* celebrate with all your loved ones.
Remember this in the weeks and months to come. Especially when it's difficult.
You did the right thing.
---
Now, for those resources I mentioned. This post is intended to help you navigate what COVID-19 will mean for your wedding day. Every situation will be different, so please take these resources as suggestions and start conversations with your vendors accordingly.
What should I do if I'm getting married in June of 2020?
As of May 8th, North Carolina is under Phase 1 of the reopening plan. Under Phase 1, gatherings are limited to no more than 10 people. Phase 2 will begin an estimated 2-3 weeks after Phase 1, and Phase 3 will likely be 4-6 weeks after Phase 2. Unfortunately, at this time, we don't yet know how many people will be allowed to gather in either Phase 2 or Phase 3. With Phases 2 and 3 extending through June, you are guaranteed to have some type of restriction on the number of guests allowed at your wedding. If you plan to have an intimate wedding of around 10 guests, you can keep your wedding day plans as they currently stand. If you intend to have more than 10 guests, at this time, it is best to look at postponing your big day.
What should I do if I'm getting married in July or August of 2020?
If you're getting married in July or August, now is a good time to get your backup plan in place. While we don't yet know how long the phases will last in North Carolina, or how many people will be able to safely gather during these phases, there will likely be some restrictions in place.
So, what should you do to prepare? Start thinking about your guest list so that you're ready to make quick decisions if you need to host a smaller event than intended due to possible restrictions. Make sub-lists of 25, 50, 75 and even 100 guests. Remember that your wedding vendors also count towards your total number. Most weddings will have between 15-25 staff onsite, including your venue staff, wedding planner, photographer, videographer, bartender, entertainment, and catering staff. As you're going through these smaller guest lists, talk with your partner about how you're feeling. Determine if you want to move things forward with a smaller guest count, or if you'd feel more comfortable postponing. You can always plan an intimate wedding or celebration on your original wedding date, with a big celebration to come!
It's also important to consider who is on your guest list. Do you have elderly guests who may not feel comfortable attending? Do you have out of town guests who may not be able to travel? Even if you do decide to move forward with your wedding on a smaller scale, not all your guests may be able to attend based on the circumstances.
If you do decide to postpone, give your vendors enough time to accommodate the request! Make your final decision at least 30 days in advance of your wedding date to avoid possible fees. If you can make a decision further ahead of time (45-60 days), even better! You want to make sure your guests have time to change their travel plans.
If you decide to move forward with your wedding on a smaller scale, talk with your wedding planner about how to safely celebrate with guests. You may need to require (or strongly suggest) face masks for guests and vendors. Food service may look different than you had planned (no passed appetizers or self-serve food options). Consider disposable barware instead of glasses. Think about your dance floor and whether people can safely distance while still enjoying themselves. Have your planner circle back with each of your vendors to ensure they are comfortable providing their services on your wedding day given the current circumstances, and have plans in place to ensure safety.
Lastly, consider having a virtual component to your wedding so that no matter how many loved ones are able to be in attendance, all your guests can watch you say I do.
I will have to limit my guest count to safely gather for my wedding. Should I move forward with a smaller guest list, or postpone?
This is truly a personal preference! Think about your wedding day and what you have imagined it to be. Think about your loved ones who will be there to celebrate with you. If you feel that you can achieve the same wedding day vision and safely celebrate with everyone you had intended to celebrate with, then by all means you should have your wedding as planned (on a smaller scale). If you feel that you are compromising your dream wedding, or feel that your smaller guest list will put a damper on your big day, it's probably a good idea to postpone. While you will have to wait longer to tie the knot (I suggest postponing until at least Spring 2021), you can do it in the way you always intended.
What should I do if I'm getting married in September, October or November of 2020?
If you are getting married in September, October or November of this year, sit tight! We don't yet know how we will be impacted by COVID-19 through the fall. For many venues and vendors, first priority will be to accommodate those spring and summer weddings that have had to reschedule. So, please be patient if you're waiting for a vendor response or information on remaining availability next year.
Should I postpone my wedding or should I cancel?
Please consider postponing your wedding instead of cancelling! Your wedding vendors rely on your business to continue operating theirs. By postponing your wedding instead of cancelling, you'll be supporting small, local businesses and helping to minimize any financial losses on your end.
Okay, I need to postpone my wedding. What are the steps I should take?
The first thing that you should do is talk to your wedding planner! He/she can help you through this situation and may already have resources in place to support you.
If you don't have a wedding planner, first start by reaching out to your wedding venue. Understand what their availability looks like and ask if you are able to move your wedding date free of charge. You may need to consider Friday or Sunday weddings or a month you hadn't originally planned for.
Once you have a few potential dates from your wedding venue, reach out to your close family and wedding party to confirm their availability.
After you've confirmed that there are no conflicts with your loved ones, start reaching out to your vendors to understand their availability. Also ask what their policies are for rescheduling, or if they are unavailable on your new wedding date, what their cancellation policy is. Some vendors do not offer refunds of deposits, so in those cases you may want to prioritize a date that they are available.
For my clients, I create a GoogleForm. This allows their vendors to respond quickly and for all their responses to be housed in one place.
Here's a template you can use to create your own GoogleForm.
After you've received the availability of your vendors, select the wedding date when most are available. Call your venue immediately and secure the new wedding date, then email your vendors to have them reserve the date in their calendars.
Some vendors may send updated contracts or addendums to reserve the new date, so please check your inboxes for that!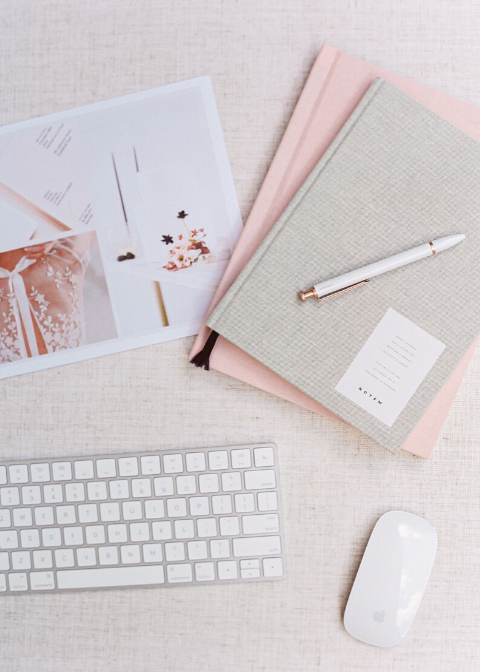 What if my vendor is not available for my new wedding date?
If your vendor is unavailable for your new wedding date, understand what their cancellation policy is and if they are able to offer you a refund on your deposit or payments already paid.
If the vendor doesn't allow for cancellations or for refunds, determine if their services can be used in a different capacity. Can they provide their service for your rehearsal dinner or a post-wedding brunch? Try to repurpose the funds so you don't feel like you're completely losing out!
If the vendor does allow for a cancellation and refund, please consider how you can support them otherwise! They will be losing revenue by refunding your money, and given the threat that COVID-19 poses to small businesses, that revenue could be very important to the continuation of business. If it's a florist, consider buying an arrangement or two. If it's a photographer, hire them for a mini-shoot or family session. Your support truly matters to small businesses!
How should I inform my guests of a new wedding date?
Whether you're considering a postponement or you have already rescheduled your wedding day, it's critical to keep your guests informed!
If you have a wedding website, update that immediately! Here's some sample copy that you could use on your wedding website:
"Due to the COVID-19 pandemic, we have made the difficult decision to postpone our wedding. The safety of our loved ones is most important during this time. We look forward to celebrating with you all. A new wedding date will be announced soon."
"Due to recent events, our wedding has been postponed to Month, Date, Year. Please save our date! We look forward to celebrating with you at Venue in Month!"
I would also recommend enlisting the help of your parents or Maid of Honor to begin calling or texting all guests to make sure they are aware of the postponement and the new wedding date. Likely guests will need to rearrange travel plans or accommodations, so the sooner you inform them, the better!
If your new wedding date is 8 weeks or more away, and you've already sent out your wedding invitations, I'd recommend sending out a small announcement card by mail informing guests of the new date. You might also consider printing a new RSVP card to include with the date change announcement. A digital RSVP through your wedding website is an alternative if you don't have the time or financial means to have guests RSVP by mail.
---
Have additional questions? Drop them below and I'll answer to the best of my ability!