As a wedding planner, it's my job to help you curate your dream team of vendors by selecting the best and most ideal choices for you and your partner. When selecting your vendors, it's crucial that you understand the role that each one plays in your big day, and the value that they will bring to your wedding. That's why I'm highlighting some of my favorite local vendors and their businesses in my new series, "What Your _____ Wants You to Know."
Each month you can expect interviews with North Carolina vendors across wedding planning categories. This series will help educate you on their services and highlight the questions most commonly asked by their couples.
---
First up, Alaina Ronquillo of Alaina Ronquillo Photography!
Alaina and I teamed up last fall for a colorful, modern styled shoot at the Merrimon-Wynne House, and I loved working with her. Her approach to wedding photography and capturing the details (in addition to her calming personality!) are just some of the reasons why I wanted to feature her and her business.
Check out my interview with Alaina below to get to know her and how she works with couples on their wedding day:
How do you approach wedding photography?
Alaina: I go into every wedding with the goal of creating something beautiful, special and timeless for each couple. Authentic images that will last for generations to come. Because at the end of the wedding day, your images are the only tangible reminders that you have.
What does the typical wedding experience look like for your couples?
Alaina: My job is to serve my couples! Inviting them behind my camera to "Just Be." I am there to capture those posed and detailed portraits just as much as the candid moments. I want to be there for all of it. The small details that make each wedding unique, those romantic portraits, and all of the unplanned moments in between.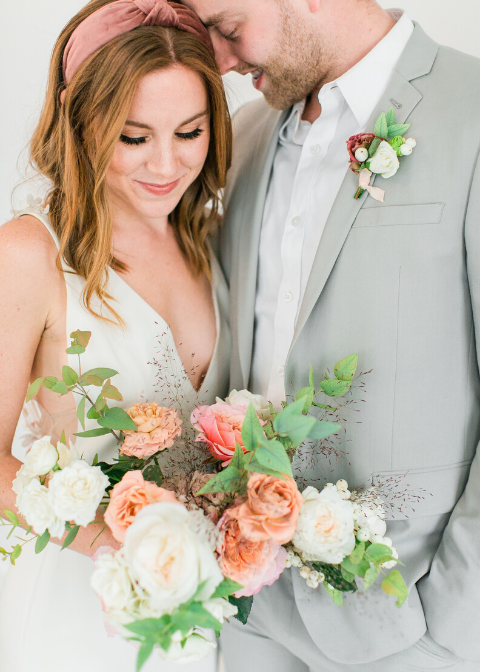 How do you work with couples to make sure they feel comfortable on their big day? Do you pose couples? What if they feel awkward behind the camera?
Alaina: I have a very calming spirit about me on the wedding day. If I'm relaxed, my couples are relaxed. I always make sure to give them time together to soak in their wedding day and enjoy the tiny moments. I step in to pose when needed, but I want my couples to feel like themselves and natural in front of the camera.
Why did you get into wedding photography?
Alaina: Wedding photography became my passion after my own wedding day experience. Since I was a bride before a photographer, I know what brides want and need. It was something that I had never experienced before. And now, I strive to give my couples the best experience possible!
What's the most important thing for couples to consider before booking their wedding photographer?
Alaina: Because wedding photographers are one of the few vendors that spend an entire day with the bride and groom, it is important that you connect and get along with your photographer. You want to like the people you choose to be by your side all day! And by the time the wedding day comes, they feel more like a friend than just a vendor!
Photos by Alaina Ronquillo Photography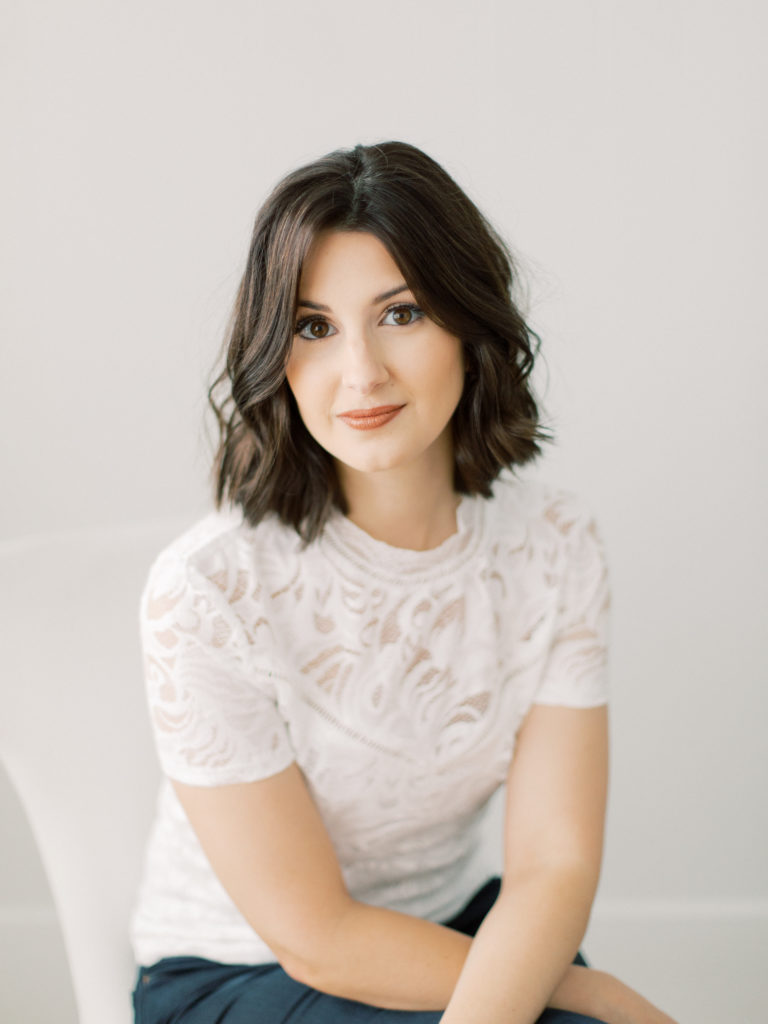 Hi there! I'm Alaina, a Raleigh based wedding photographer serving the Modern & Elegant bride. Dedicated to creating timeless and authentic images that will last for generations to come.