As a wedding planner, it's my job to help you curate your dream team of vendors by selecting the best and most ideal choices for you and your partner. When selecting your vendors, it's crucial that you understand the role that each one plays in your big day, and the value that they will bring to your wedding. That's why I'm highlighting some of my favorite local vendors and their businesses in my new series, "What Your _____ Wants You to Know."
Each month you can expect interviews with North Carolina vendors across wedding planning categories. This series will help educate you on their services and highlight the questions most commonly asked by their couples.
---
I'm so excited to share today's interview y'all!
Jillian Knight is an incredibly talented fine art film and digital photographer based in Raleigh, North Carolina.
What inspires me most about Jillian (and why I chose to interview her for the blog!) is her ability to tell a story through wedding photography. To capture those authentic and special moments throughout your wedding day. To give you tangible and visual representations of the emotions you felt when you married your best friend, surrounded by your favorite people.
Just as I love to tell a couple's story through intentional designs and details, Jillian has a talent for telling a couple's story through powerful imagery.
Keep reading to hear from Jillian on her approach to photography, and how she builds strong relationships with her couples.
What does the typical wedding experience look like for your couples?
Jillian: I love building a relationship with my couples, and my wedding experience is tailored to really honor that relationship building.
The typical wedding experience for my couples begins with a coffee date to talk about not just their wedding, but their story as a whole. I love hearing the engagement story, and listening to my couples enthusiastically share about all that they are planning for their big day. We talk about their wedding day priorities and what is means to have all of their favorite people in one room.
Next is the engagement session, which I offer complimentary to all of my couples because I feel so strongly that is plays a huge role in building our relationship!
In the weeks leading up to the engagement session, I typically talk to couples about attire, session location, and florals. On the day of the session, we typically spend about two hours together. Some of that time is spent getting to know one another (while chasing the light to the next location), and other moments are spent with guided posing.
I never want to "over-pose" my couples, and I typically keep things very candid even when "posing." But, I know that so many couples thrive on getting that feedback and affirmation during our shoot! We laugh through some of the awkward feelings I know are inevitable when you're on the other side of the camera. I'll sometimes even flip my camera around to show the couple how things are looking. We micro-adjust and keep modifying until the posing and moments feel right and then take that experience away as a mastered skill we'll use on the wedding day!
Once my couples receive their completed engagement session collection, we start working with their wedding planner to get into the details of their big day.
I ask the couple for feedback on their engagement session. We talk about the poses they loved and the poses they could pass on. They share favorites with me and I keep a file for their wedding day, so that we're only spending time doing the poses I know they're going to love and cherish.
It's a huge part of building that transparent and honest piece of our relationship.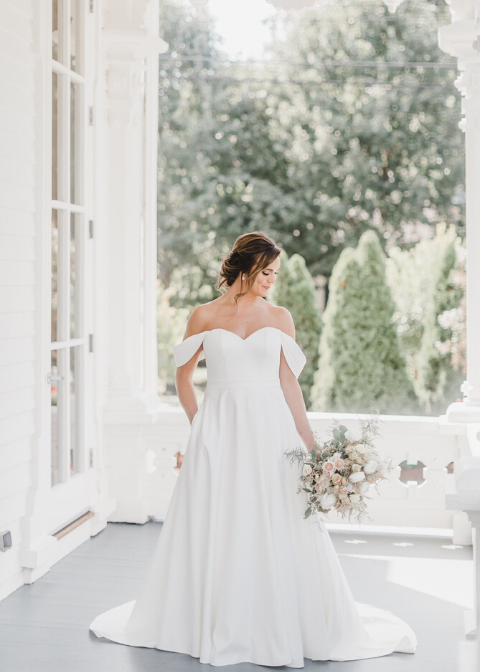 I also love being part of the timeline building process with my couples and their planners. By no means does this mean we're structuring a timeline that only serves photography, but we're really building a timeline that fosters a candid, relaxed, sweet and fun wedding day for the couple and their loved ones.
We make sure that there are plenty of buffers built in to accommodate small snafus, which really protects the wedding day from getting stressed and rushed. As a photographer, that translates to mean that we have beautiful candid moments happening all day.
A strong timeline and a vendor team are so critical for candid beautiful photography, and that's really what pushed me to mandate that my couples use professional wedding planners! I think all couples deserve that experience on their wedding day.
By the time a couple's wedding day rolls around, we already have a well-built relationship that just seems to flow so beautifully even under the pressures of a wedding day. It's at this moment that I simply get to document all that unfolds. We've spent time building a relationship that has created mutual understanding and knowledge, which leaves space for all of the lovely and candid things to unfold and be documented.
I love, love, love the huge hug I get from couples at the end of their wedding night. It's the sweetest moment and I just walk away grinning knowing that they just had the best day of their lives, and tomorrow they're going to relive it through the sneak peek photos.
The experience usually does not stop there! It's not uncommon for me to have a two-year (plus!) relationship with my couples. And, as my couples begin to grow their families, they've included me in documenting that new season of their lives. It's really magical that my couples become lifelong friends.
How did you get started with photography and shooting weddings?
Jillian: I photographed my first wedding as a senior in high school and, wow, I've come a long way since that first wedding! My high school film photography teacher, Mr. Ervin, really got me into photography. He was this free-spirited, kind man who just seemed to see the world in a different way. He had taken a one-year-stint as a public school high school photography teacher and that alone intrigued me. He respected our thoughts and feelings even as high schoolers and really spent time with students, fostering their passion for art. He introduced me to the portrait work of Richard Avedon which later led me to love portraiture and then ultimately weddings as the most epic form of live and on-the-fly portraiture and visual storytelling. I'm still in touch with him to do this day. He's gone on to do tremendous film-making. A really, really fun fact…he went on to marry model Ashley Graham! They have a son now and I love keeping up with "Mr. E" and his beautiful family.
How do you approach wedding photography?
Jillian: My approach to wedding photography is rooted in my background as a photojournalist. Prior to running a full-time wedding photography business, I worked a as a staff photojournalist. I actually majored in Visual Journalism at Penn State University which means that most of my formal photography training was focused on storytelling. I genuinely love telling the stories of my couples in the wonderful season they are in. I have always loved the "people moments" and the powerful candids, but also feel that the details of the day, the environmental shots and the transition photographs stitch the entire wedding day story together. It has taken me a long time to learn that exact balance but I'm really so thrilled with the storytelling legacy collections my couples receive.
What's the most important advice you can give to couples looking for their wedding photographer?
Jillian: I always tell my couples that they will spend more time with me on their wedding day than even their future spouse-to-be. I would tell couples to just let that guide them as they select a photographer. You're truly choosing an individual and artist to enter a relationship with and there has to be a strong foundation of trust. I think couples should feel like their photographer is a true "match" for them. There should be that wonderful chemistry and you should feel like you're in the absolute best hands possible because when the whole wedding day is said and done, it's the photos that are left. xoxo
Photography by Jillian Knight
---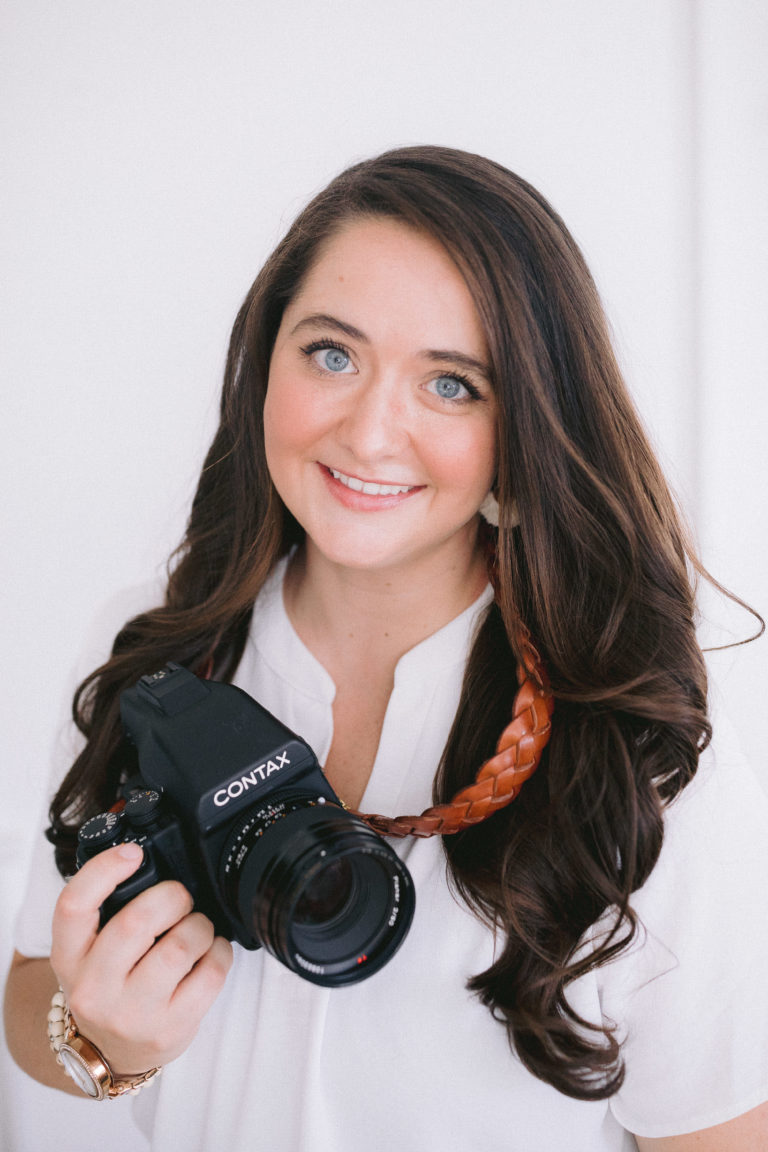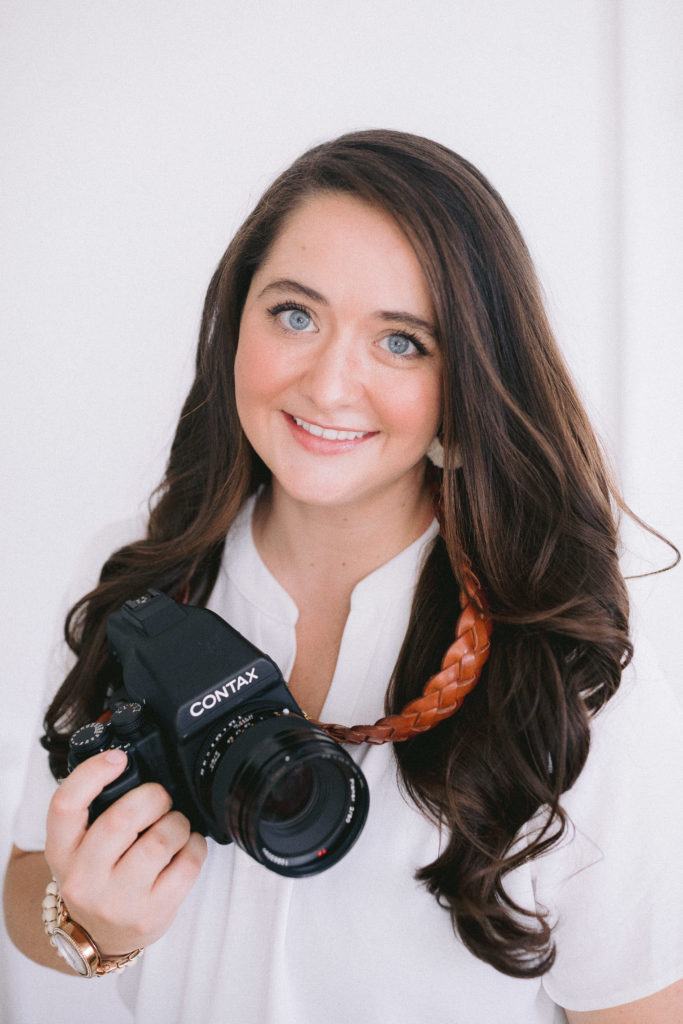 Jillian Knight is a fine art film and digital photographer based out of Raleigh, NC. She specializes in photojournalistic wedding and lifestyle photography.